Westshore Spring is your go-to source for suspension modifications and everything 4x4. Our vast knowledge and industry partnerships have made us a leader in distribution and expertise.
We have been growing Westshore Spring & 4x4 since 2009 when Cory Hinds purchased it from Victoria Spring with experience going back to the 80s.
Westshore Spring is a family run business with family values.
Being closed on weekends to provide a productive work/life balance for our employees has created a problem for the average 9-5er, only being open while you are working.
Thus, the introduction of our new online store! WSS4X4SHOP.com available to you 24 hours a day, 7 days a week. Also now offering an after-hours pick-up station.
We are still open Monday to Friday 8am-5pm to assist you in person, over the phone or via email.
We install most of the parts you can buy on our website on location @ 1652C Island Hwy, Victoria, BC. Call for appointment availability today!
Installing your own lift or completing home build? Bring it to us to check over or for any of the following services:
4 WHEEL ALIGNMENT
LIFT, LEVEL & LOWERING KITS
SUSPENSION & STEERING
ADD-A-LEAF & AIRBAGS
RE-GEARING & DIFF REPAIR
TRAILER/RV SUSPENSION
CUSTOM EXHAUST
CUSTOM BUILDER PARTS
WHEELS & TIRES
4X4 ACCESSORIES
BOOK AN APPOINTMENT
Official dealer of TufTruck Springs!
TufTruck 
heavy duty replacement spring coils will turn your vehicle into a beast!
New After Hours Parts Pick-Up!
Order online, and if you need to pick up your order after-hours or on the weekend, give us a call at 250-590-4942 with your order number and we will give you further instructions.
Contact Us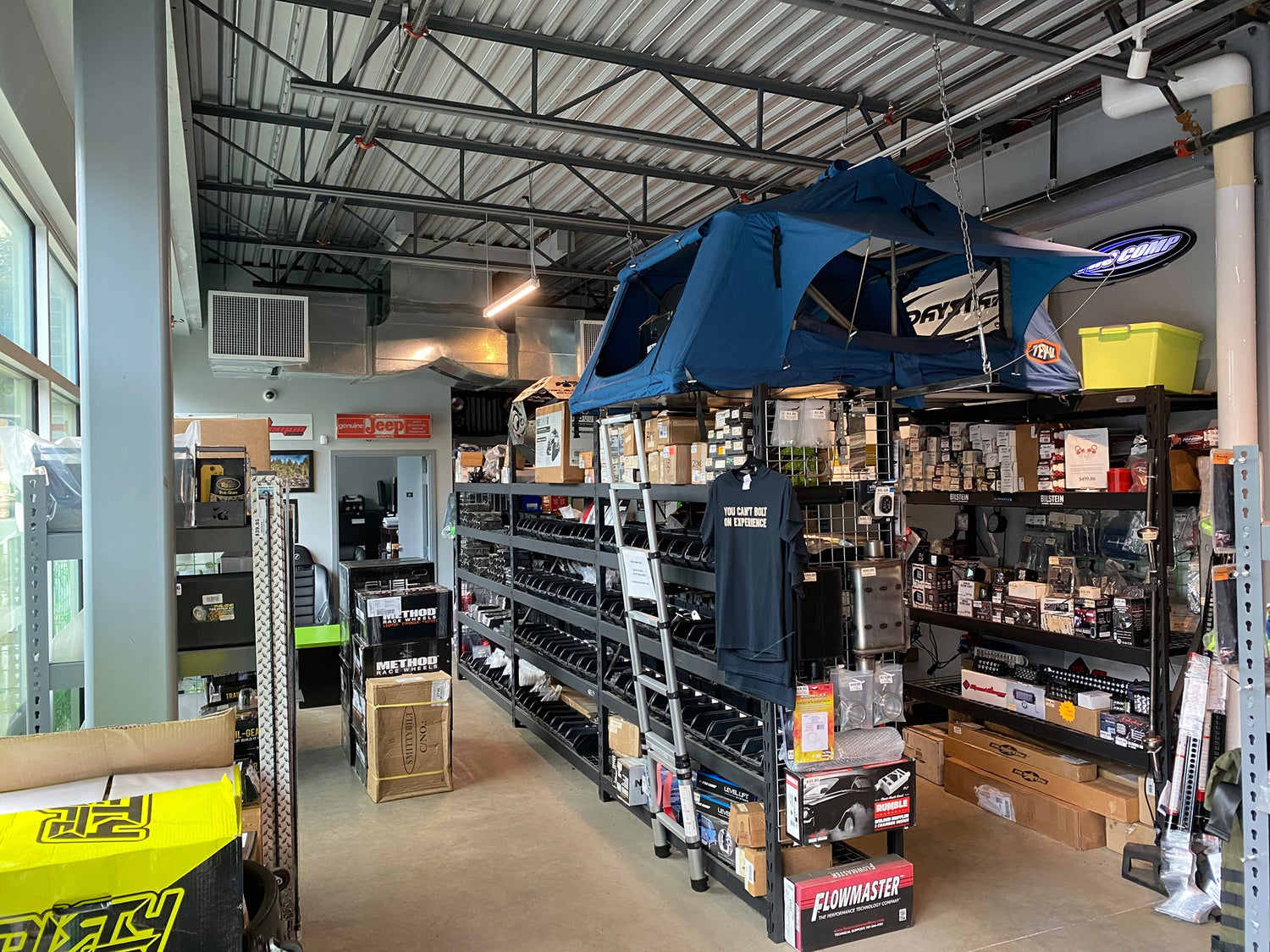 STOP IN AND CHECK OUT OUR SHOWROOM
Open Monday to Friday 8:00am to 5:00pm
Closed Saturday & Sunday
1652 C ISLAND HWY
VICTORIA BC
250-590-4942
Westshore Spring & 4x4
Do you have questions?

The friendly staff at Westshore Spring are available
Monday to Friday 8am to 5pm
Call us at: 250-590-4942
Stop in and check out our showroom

located at 1652c Island hwy

Victoria B.C.

Behind Ashley Furniture on the colwood strip.
Family Business

Westshore Spring & 4×4 Inc. is a local and family owned suspension shop in the Westshore community on Vancouver Island. The business was originally established in the early 1980's under the name Victoria Spring, and in 2009 it was purchased by long term employee Cory Hinds, who re-named it Westshore Spring & 4×4.